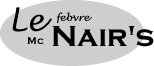 Jean-cathy.com: Photography, commentary, news, tweets, and videos...

Click to see original photography by Jean
Videos


YouTube channel
Other writing

Amalfi, Budapest and Prague, New York City, and many more.
Concert reviews and photos including The Who, Queen at We Will Rock, Queen + Adam Lambert, and Bob Geldof. Also a review of the Live Aid DVD.
The Lenair Buffy List: Best, funniest, saddest, sexiest...; My So-Called Life: Complete Series on DVD