Report from the 32nd Popular Culture Conference: TV and Movies
Written way back in April 2002: The perspective then on topics such as beer ads, transgender representations, gay characters on TV, and Buffy. Lots of Buffy.
Popular Culture Conferences have been going on almost as long as I've been alive, but I've only become aware of them in the past four years or so, through Internet contacts. And this is the first year I've ever attended. Being held in Toronto, it was so close by, I couldn't resist.
What does one do at a Popular Culture Conference? There are social gatherings, planning meetings, and book sales. But mainly, you're there to give and to listen to short presentations that deal with various popular culture subjects from an academic perspective.
Certainly not everyone's cup of tea. But for me, it was like brain candy. Through four days, 17 sessions, and about 40 presentations, I wasn't bored once. Well, OK, maybe once, but that's all.
Herein is a summary of some of the ideas and theories presented.
Must See Gay TV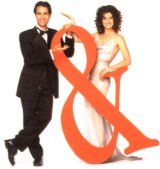 1 Will & Grace: Negotiating Gay Marriage on Prime Time Television" by Karin Quimby, English
How did they get away with having a gay male lead in a prime-time network sitcom? By having him be a straight gay man, and therefore unthreatening.
2 From Ellen's Disgrace to Will and Grace: Erasing/Embracing the Lesbian/Gay Subject on Network Television by Theresa DeFrancis
And Ellen? Well, she was a little too gay.
3 Will and Grace, Queer as Folk, and the Emmys—Hegemony in Action by Bill McCauley, German
This presenter was a no-show, darn it!
Non-Normative Masculinities
("Masculinities" would be one of those subjects that we didn't really study when I was in school, and the male view was simply considered the default underlying everything and therefore not worthy of its own study…)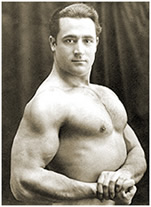 1 The New Freak Show: The Hypermasculine Posthuman in Cinema and Popular Culture by Vincent Moore, Humanities & Behavioral Sciences
The evolution of the highly muscled male body from the freakish (literally a circus act) to the ideal (movie stars such as Arnold). Also followed up with an interesting discussion of that strange term, posthuman.
2 Deviant Visuality and the Unremarkable Masculinity of Rebecca's Women by Dennis Denisoff, English (Ryerson)
Author Daphne DuMaurier saw herself as a "boy" (not a man), and that self-identity also played into her creation of the women in her novel Rebecca, which then were reflected in the Hitchcock film. Hmm.
3 Posthuman Masculinity: A Reading of 'Crash into Me' by Gerald Lucas, English
Violent masculine and machine imagery within a love song (and that strange buzzword again — posthuman).
Television Commercials
1 Girl Power in a Fashion Polly Danceworld Purse by Elizabeth McDougall, Women's Studies (Laurentian)
An update of the images of women in modern TV commercials. While they seem more feminist on the surface, you don't have to scratch too deeply to find the usual playing on insecurities and traditional roles.
2 I Am Canadian: National Identity in Beer Commercials by Robert MacGregor, Business & Economics (Bishop's)
The enormous and unexpected impact of Molson's "The Rant" commercial, featuring Joe Canadian.
3 The Day the Advertising Stopped – 9/11/01 by Eric Zanot, Journalism
Survey of the advertising presented in the Washington Post in the days and weeks following 9/11, from none to condolences to back to normal.
4 Terrorism and American Culture: The September 24th, 2001, Issue of Newsweek by Scott Wright
The advertisement in this issue of Newsweek was not adjusted at all, resulting in some of the most tasteless of juxtapositions you can imagine. (This was very visual — you had to see it to believe it.)
The Sopranos and The X-Files
(Two presenters didn't show up, so only The Sopranos was considered.)
1 Way North of Jersey: A Canadian Experience of The Sopranos by Dawn Johnston, Communication and Culture (University of Calgary)
An exploration of audience, media, advertising, and government reaction to CTV's airing of The Sopranos in prime time, uncut.
Horror: A New Look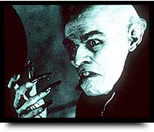 1 Spectral Vampires: Modern Technology and the Vampire Myth in Cinema by Stacy Abbott (British Film Institute)
Vampires on film reflect and reveal the nature of film itself: they seem to be real, but they are not. [Or are they…?]
2 Superstition and the Detective: The Supernatural in Sharyn McCrumb's Ballad Series by Linda J. Holland-Toll, English.
Exploration of how this series of books manages to bring ghosts and the supernatural into the strictly logical genre of the detective novel.
Science Fiction and Fantasy: Buffy the Vampire Slayer

1 American Shoujo: Sailor Moon, Buffy the Vampire Slayer, and What Women Really Want to See by Antonia Levi, University Studies
A comparison of both Sailor Moon and Buffy to the traditional Shoujo form of Japanese storytelling. Prof. Levi argues that while Sailor Moon was never really shoujo and has moved further away from it in adapting to American television, Buffy has become more Shoujo-like. She furthers argues that this is a deliberate attempt to consolidate Buffy's largely female fan base, even if that means losing a few men along the way.
2 Death and Resurrection in Buffy the Vampire Slayer by Jennifer E. Porter, Religious Studies (Memorial U, St. John's)
Buffy and Angel as Christ figures (both died and resurrected; Angel returned from hell via a heavenly portal when Buffy relieved herself of the burden of guilt that was weighing him down); Buffy and Angel as superheroes (fairly obvious); and the Buffy characters as everyday heroes (notably in The Gift, when all behave heroically: Willow saves Tara; Spike fights for Dawn; Anya saves Xander at her own peril; Giles rids the world of Glory by killing Ben; Dawn tries to sacrifice herself to save the world; and Buffy does sacrifice herself).
Representations of Gender
1 What's in a Name? The Importance and Fluidity of Identity by James Wong, Communication Studies (Wilfrid Laurier University)
2 Brandon Teena as Cultural Icon by Michele Byers, Sociology and Criminology (Saint Mary's University, Halifax)
The problem of a using a real person, only recently dead, to represent an idea.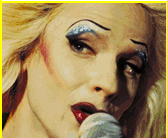 3 More Than a Woman or a Man: 'Gender End' in John Cameron Mitchell's Hedwig and the Angry Inch by Don Dingledine, English
Hedwig has often erroneously been described as representing transvestite or transsexual issues. In fact, the questioning is even more radical: that of gender itself. Hedwig is neither woman nor man, and wants to be accepted just as s/he is.
Buffy the Vampire Slayer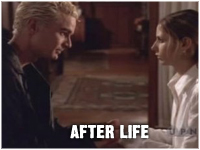 1 'Every Night I Save You': Vampire Versions and Redemption in Buffy by Rhonda Wilcox, Humanities
An exploration of the characterization of Spike, particularly this season, as Buffy's id, her Shadow self, the darkness inside that the hero must embrace in order to be truly strong.
2 'Is This Hell?' Heaven and Hell in the Buffyverse by Mary Alice Money, Humanities
Presents different versions of hell or hellish place in Buffy, including Angel's Acathala exile, Buffy's LA underground, and Pylea, but notes that, increasingly, hells have been shown to exist on earth: Angel's elevator trip right back to where he came from; Cordelia's alternate reality world; and Buffy's Doublemeat Palace.
3 Buffy and the Feminine by Meredith Guthrie, American Culture Studies
In presenting a feminist text, Meredith argues that Buffy goes beyond just having a strong female lead and other compelling women characters, but it also presents traditionally feminine ways values such as relationships, emotions, and communication as being good and heroic.
Women's Lives and Literature: Negotiating Popular Culture
1 The Innocent Glow of Donna Reed and the Crisp Features of George C. Scott: Feminism and Performance in Maude by Heather Osborne-Thompson
While remembered as a feminist show because of some of its themes, the comic performance of Bea Arthur often overpowered everything else, including the message.
2 The Films of Edith Wharton by Parley Ann Boswell, English
Author Edith Wharton could not have had a lower opinion of film and film people, yet she agreed to have several of her novels turned into films. The conflict this must have created within her seems worthy of study.
3 Movies, Magic, and Marketing: Female Gender Representations and Harry Potter by Jennifer L. Burke
Burke argues that movie of the feminist criticisms of Harry Potter are based on novel (or movie) excerpts that don't take into account JK Rowling's full message and characterization of Hermione Granger.
Papers Bought
"What Would Buffy Do? The Use of Popular Culture Examples in Undergraduate Library Instruction" by Jerilyn Marshall
"Linguistic Characteristics of Talk Show Discourse" by Yousif Elhindi
"Naughty Boys: Doubling and the Problem of Masculinity in The Strange Case of Dr Jekell and Mr Hyde and Fight Club" by June Scudeler, English (Simon Fraser University)
"Cultural Weight-Watching: Bridget Jones's Diary as Book, Movie, Phenomenon" by James R. Aubrey, English
See also: Music and writing topics at the 32nd Popular Culture conference