Writings about music
Musicals, playlists, music DVDs, essays…
May 19, 2017, Waterloo
The songs selected for our 25th anniversary party.
1 August 2007, Toronto
We Will Rock You performance featuring Brian May and Roger Taylor + the kids from Canadian Idol. (Note that this would be before they started performing full-time with Adam Lambert, whom they met on… American Idol.)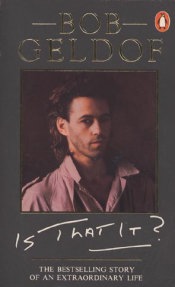 Book published in 1987, review written in 2003.
The autobiography of the rock star turned activist, from his miserable Irish childhood to his journalism career in Canada, rock stardom, and Live Aid.
Around 2002.
Adventures in voice lessons.
April 2002
The perspective then on topics such as fan fiction, gay and lesbian print culture (Alison Bechdel, Archie comics, outed teen idols), The Kinks (including an actual original member of), and popular magazine culture.
Originally written 20 April 1989
Essay written for a Critical Approaches to Popular Culture class. Looks at the meaning of heavy metal music.
Musical performance DVDs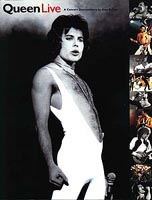 Growing up in Timmins, I didn't get to see a lot of my favourite bands in concert. By the time I moved to Montreal, and then Kitchener, a lot of them had broken up (or died), rendering it impossible to see them at all.
DVD. The next best thing to being there.
See also: Cultureguru Blog Music Category.